A Truly American Cuppa' Joe.
Our Heritage Line of coffee features traditional blends that are rich, smooth and well-balanced. This line isn't overly fancy or unique; it's simply a great tasting, American cup of coffee.
100% Colombian
Colombian Federation authorized 100% Colombian coffee. Roasted with only UGQ beans providing a balance of acidity and body.
100% Colombian Decaf
The decaffeinated version of our high quality 100% Colombian, our most popular decaf coffee.
Philadelphia Roast
One of our House Blends with a slightly darker roast, more intense flavor, and a smooth finish.
Presidential
One of our original and most popular House Blends for over 150 years. Blended with Colombian and other Arabica beans to provide a medium body and a smooth finish.
William Penn
Another popular House Blend, blended for a rich flavor and a slightly more intense finish.
William Penn Decaf
The decaffeinated version of our William Penn blend known for its full flavor.
Explore Other Ellis Lines
Learn about our other coffee line options, each designed and tailored to satisfy the unique needs of your different types of customers.
Mezzaroma Line
Our Mezzaroma line of coffee is Artisan roasted in small batches. These coffees are inclusive of our single origin, sustainable, specialty, and flavored coffees that provide that experience today's consumer is looking for.
Learn More
GTV Line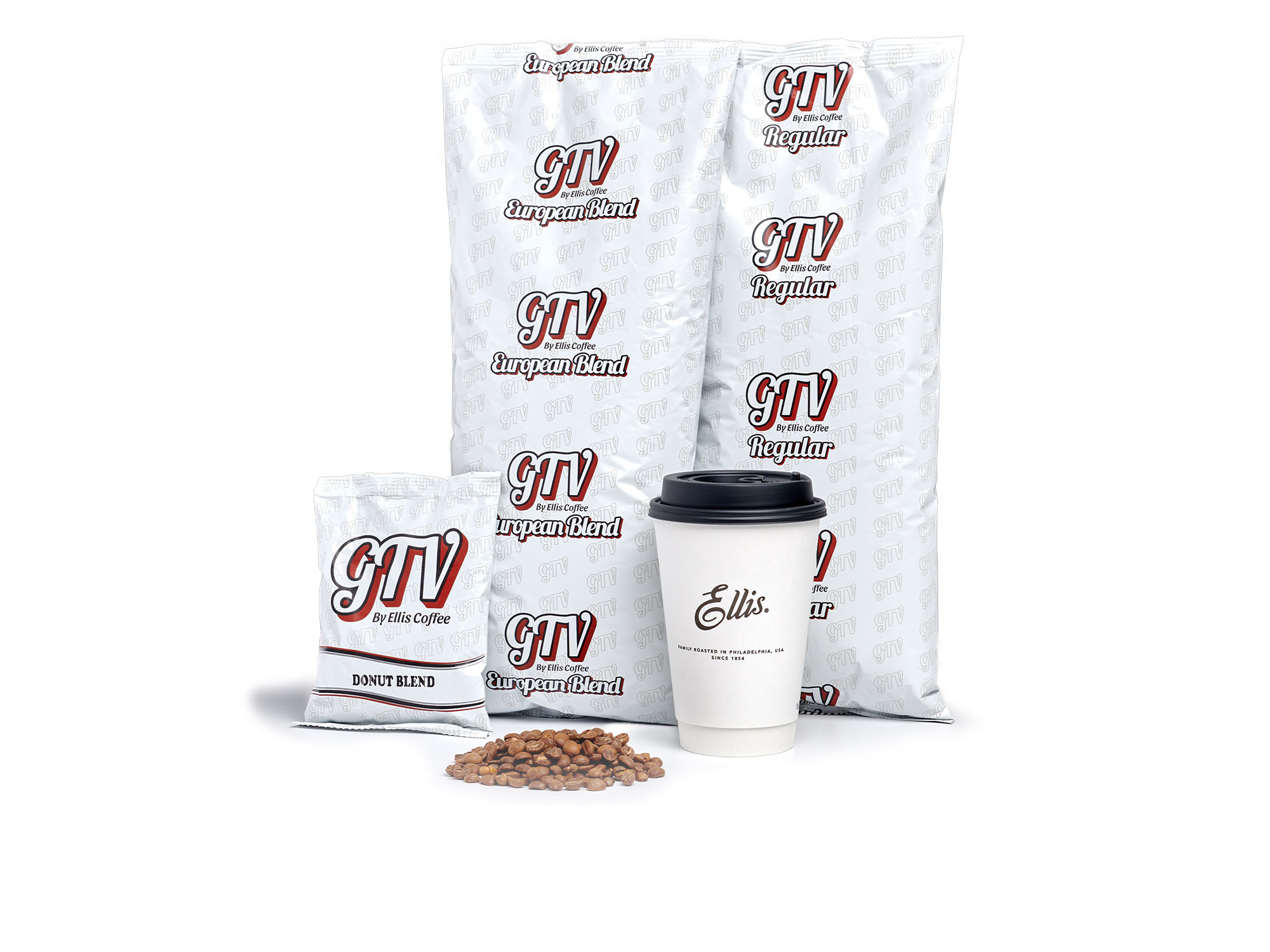 Ellis Coffee developed our Good Time Vending coffee line to support the early 20th century's exploding coffee vending industry. Crafted with meticulously selected beans, these coffees struck just the right balance of great taste and low cost – a balance most coffee roasters couldn't achieve.
Learn More